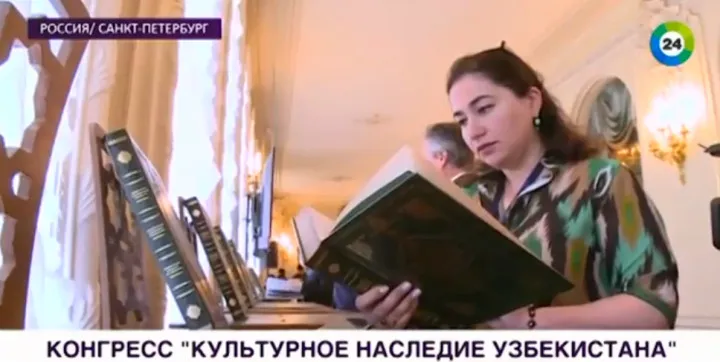 Scientists from Europe and Asia came to St. Petersburg. The Second International Congress "Cultural heritage of Uzbekistan - the path to dialogue between peoples and countries" was held these days at the Gorky House of Scientists, MIR 24 TV channel reports.
The goal of the project is to create a scientific database of Tashkent masterpieces stored in leading museums in England, Germany, Russia, and France. Art critics and historians plan to publish books, films and catalogs dedicated to the culture of Uzbekistan. They want to popularize the history of one of the most ancient countries of the East.
"This congress will be held regularly, there will be a third and fourth. Each congress will talk about what we have done so far and what remains to be done in the coming year specifically to promote and work on the cultural heritage of Uzbekistan," said Bahrom Ashrafkhanov, Ambassador Extraordinary and Plenipotentiary of the Republic of Uzbekistan to Russia.
According to the tradition of the project, the participants were presented with the next five volumes of books-albums of the series "Cultural heritage of Uzbekistan in the World Collections".
Within the framework of the congress, they also spoke about the preservation of the traditions of ancient crafts and carpet weaving. Soon Uzbek restorers will come to St. Petersburg for training and exchange of experience.
"It would be interesting to see and talk about how they restore carpets, carpet fabrics and work with ceramics," said Vladimir Grusman, director of the Russian Ethnographic Museum.
Exhibitions of Uzbek heritage at the Russian Ethnographic Museum, the Institute of Oriental Manuscripts of the Russian Academy of Sciences, the Kunstkamera, the Russian National Library and the State Museum of the History of Religion became a unique addition to the congress.