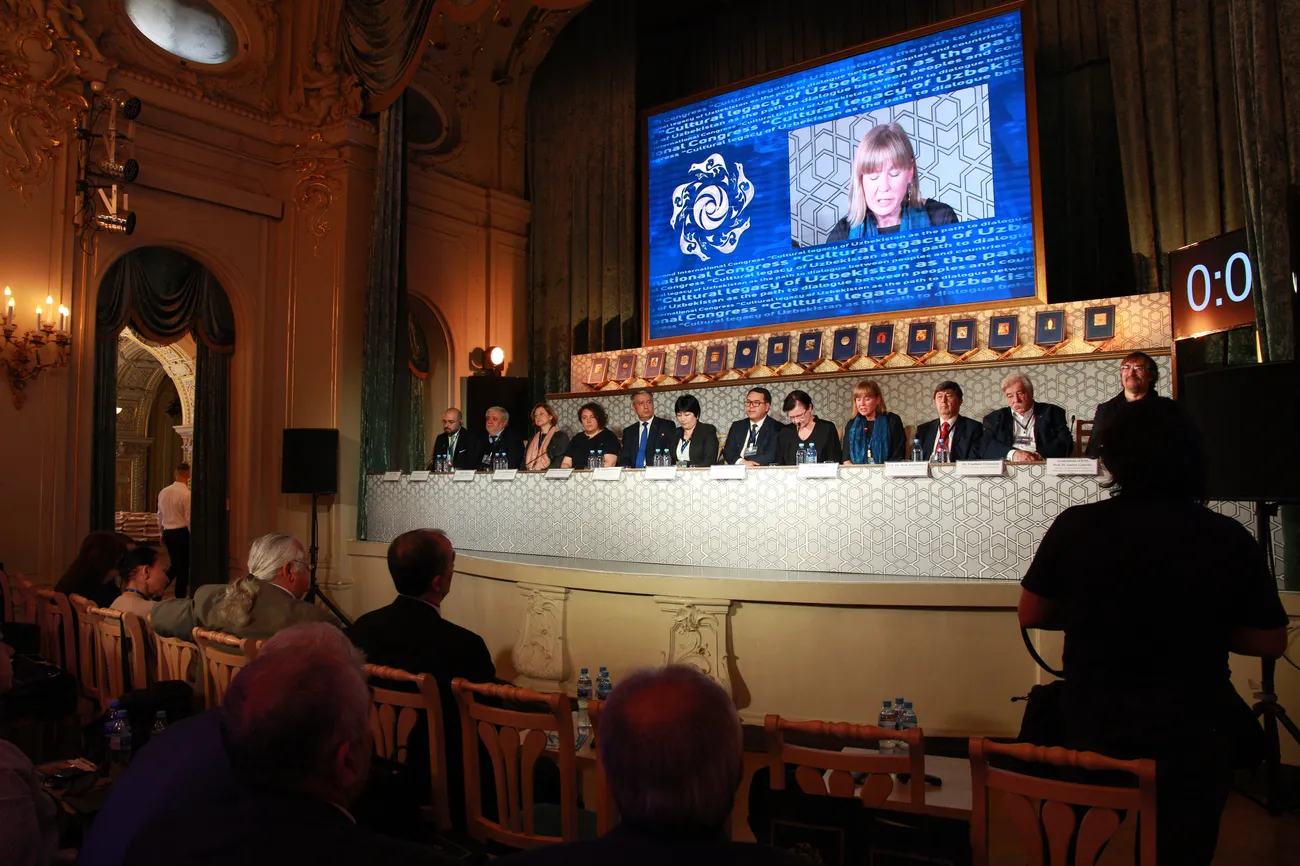 In the House of Scientists of the Russian Academy of Sciences in St. Petersburg, the Second International Congress "The Cultural Legacy of Uzbekistan: the way to dialogue between peoples and countries" opens.
At this moment it is preparing to receive guests.
The Congress is held by the National Association of Electronic Mass Media of Uzbekistan within the framework of the International Multimedia Project "The Cultural Legacy of Uzbekistan in the World Collections". More than 200 scholars, experts, diplomats, representatives of state, public and international organizations, mass media from more than 30 countries of the world will take part in its work. The heads and directors of the largest museums and scientific institutions from Uzbekistan, Austria, Great Britain, Germany, Iran, Russia, Poland, France, Turkey, the Czech Republic, Sweden, Japan and other countries are involved in the work of the congress.
The plenary session will be complemented by seven sectional scientific discussions on archeology, history, oriental manuscripts, numismatics, textiles, arts and crafts and painting of Uzbekistan.
Svetlana Zhurkina, Deputy Chairman of the Committee for Foreign Relations of St. Petersburg will be the first to address those present.
Guests will be able to get acquainted with an exhibition of books dedicated to the topic of the cultural legacy of Uzbekistan.