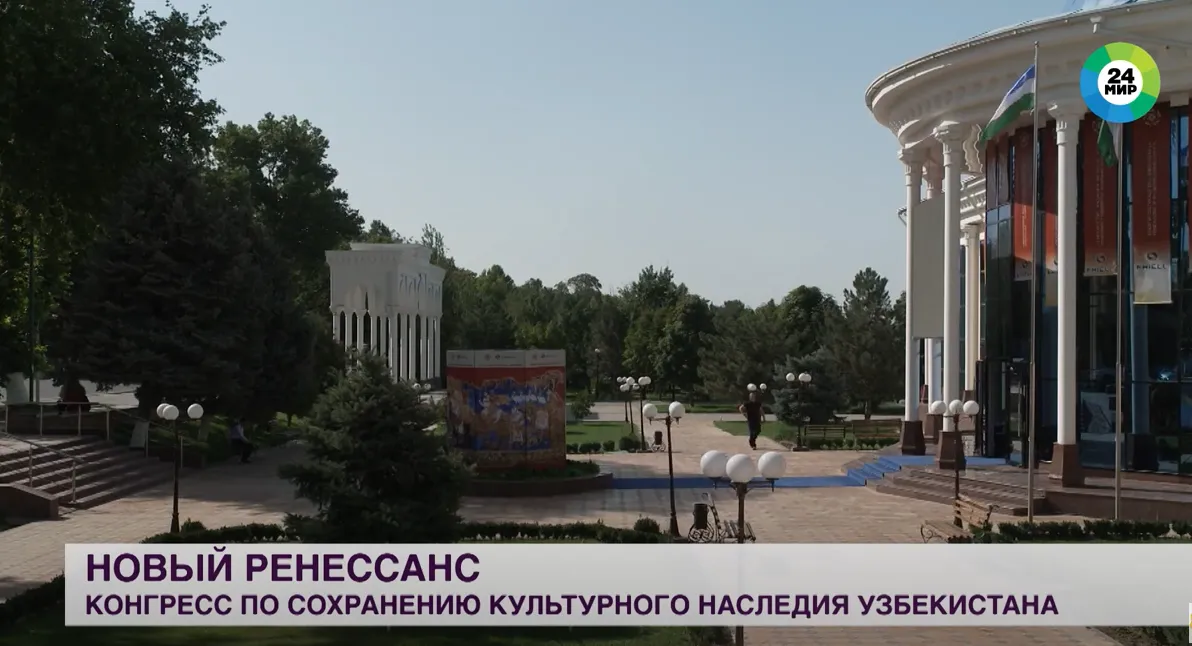 The 6th International Congress of the World Society "Cultural Legacy of Uzbekistan - the Foundation of a new Renaissance" was held in Samarkand on July 22-24 this year.

More than 350 people from 35 countries of the world attended the event. These are scholars orientalists, 6 heads of international organizations, 50 directors of famous international museums, 15 academicians, 25 Professors, 22 Doctors of Sciences, museum workers, 150 media representatives, media people interested in studying and preserving the cultural legacy of Uzbekistan.
You can enjoy watching a special report of MIR 24 TV channel dedicated to the past International Congress in Samarkand.

The report can be viewed at the link on our YouTube channel