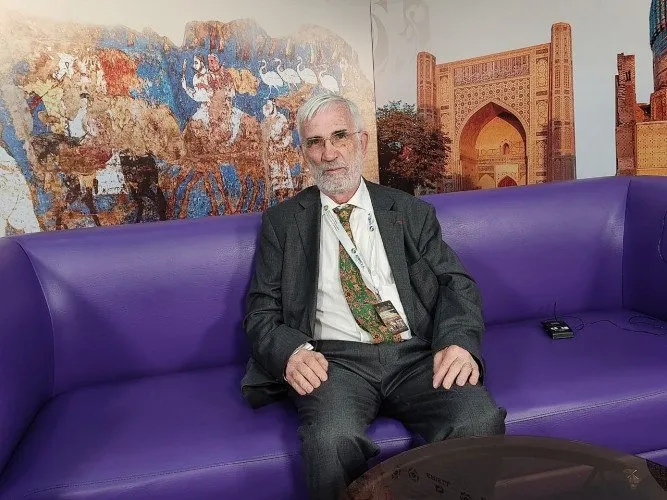 It should be noted that this is not the first time that the French expert participates in the Congress, and this time, within the framework of the International Scientific Conference "Cultural Legacy of Uzbekistan in the Focus of Modern Science", he has made a report "Manuscript Resources of Uzbekistan and Central Asia in French Collections".

- This is the fifth time I have taken part in the Congress and every time it surprises me with something. This Congress is amazing with the volume of publications and scientific papers that have been presented here. I did not believe that it was possible to collect such a number of scientific publications on cultural heritage. In France, I prepared one volume of works on the cultural heritage of Uzbekistan. In parallel, we are also preparing other works, which I hope to present in the near future in order to show the world community the cultural heritage and the panorama of the cultural heritage not only of Uzbekistan, but of the whole of Central Asia. I also would like to mention that I am very happy to visit Samarkand again and see many of my colleagues, as I have a large number of colleagues all over the world, including my Uzbek colleagues. I've been looking forward to returning as it's an enthusiastic partnership and it's a pure joy.


Speaking about the project Cultural Legacy of Uzbekistan in World Museum Collections I would like to say that after the declaration of independence, Uzbekistan has grown a new generation of people who want to shine, they do not want to stand aside. But for this they need to know their great past, because the process of renaissance itself means building something new on the basis of the old, so knowledge and vision of their rich history will greatly contribute to this and will help the new generation of Uzbekistan to build a new future.