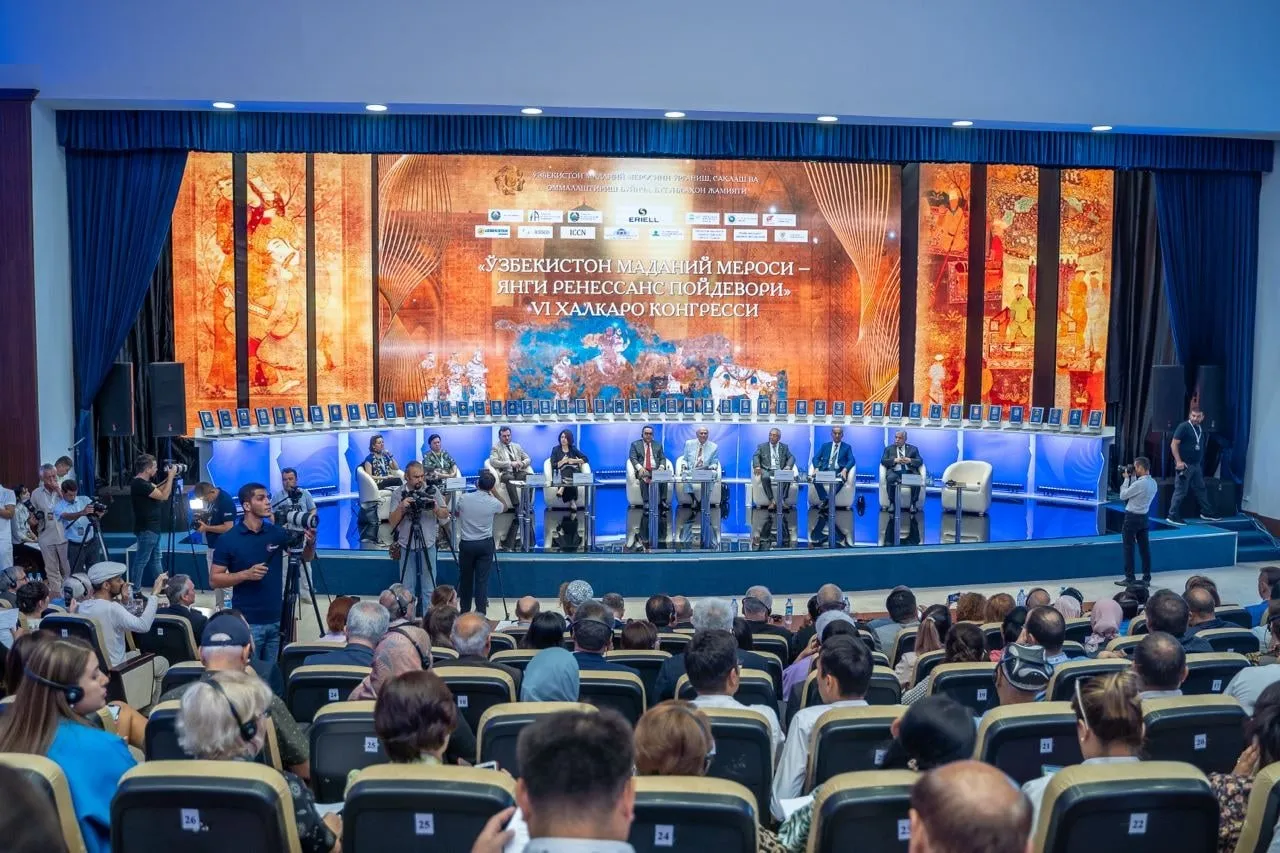 During the opening ceremony, Firdavs Abdukhalikov, Chairman of the Board of the World Society for the Study, Preservation and Popularization of the Cultural Legacy of Uzbekistan, spoke welcoming words to the guests and participants.
"I thank all of you for your time, your interest in the topic, reforms, and the important events that are taking place in Uzbekistan today in the field of preserving the country's cultural heritage. I would like to note that the reforms initiated in the New Uzbekistan by President Shavkat Mirziyoyev are yielding their fruits and bright results today. Among these results are today's congress and, certainly, the books that we see, the work that has been done thanks to the consolidation of state authorities, socially responsible business, the international community and experts. By combining our efforts, we are doing this wonderful work together," Firdavs Abdukhalikov said.
He also emphasized the importance of this large-scale work not only for the international community, but also for the population of the country, primarily, the young people of Uzbekistan.

He was followed by Aziz Abdukhakimov, Deputy Prime Minister, Minister of Tourism and Cultural Heritage, who addressed the audience with a video message.

The participants of the congress were also welcomed by Sara Nashadi, head of the UNESCO representative office in Uzbekistan. Introducing the speaker, Firdavs Abdukhalikov noted that the Cultural Heritage of Uzbekistan project had been cooperating with UNESCO since the first days.
This section was followed by a video dedicated to the World Society projects, which was shown on a screen.