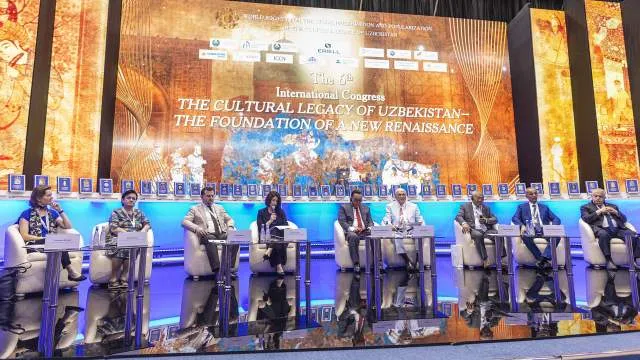 Jewelry and national costumes. Daggers and sabers. Horse equipment and silverware. As well as carpets, fabrics, tiger skin and other gifts from eastern khans to Russian emperors.
New publication by the State Hermitage Museum and museums in Tatarstan were presented at the 6th International Congress Cultural Legacy of Uzbekistan — the Foundation of a New Renaissance in Samarkand. In the project, which unites orientalists from all over the world and currently includes 60 volumes, national collections related to the Central Asian theme occupy a leading position.
The Russian periodical Izvestia visited the congress and interviewed experts, which allowed them to appreciate scholars' achievements in preserving and popularizing the world cultural heritage.
To find the answer to the most important questions, follow the link