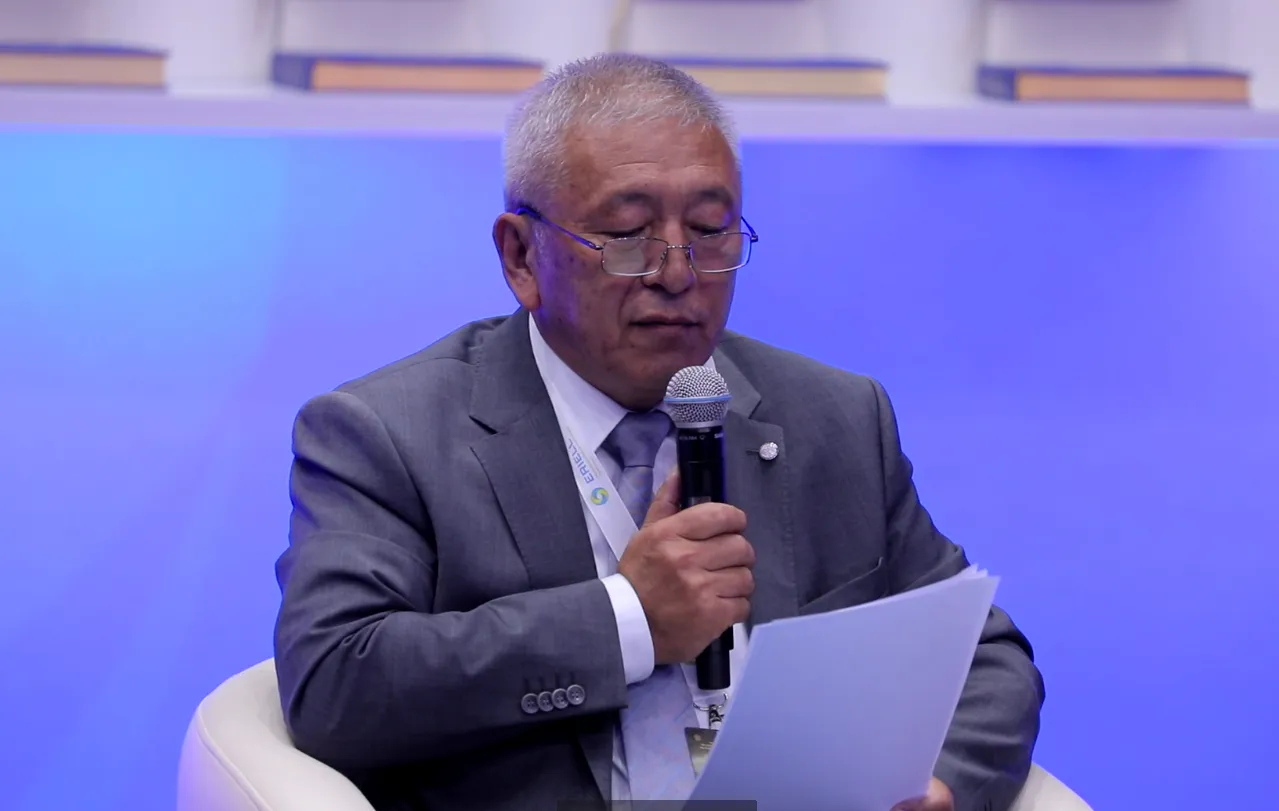 Here is what the Academician, President of the National Academy of Sciences of the Republic of Kyrgyzstan Murat Dzhumatayev said about this:
Everything that happened in the territory of Central Asia, its history is of interest to mankind first of all in order to know where to move on. After all, the peoples of Central Asia long lived and developed science, culture and art on the same territory, and this time was called the Renaissance. What we're interested in now is how to return to it. And the current climate of global change also encourages our peoples to unite and resist elements alien to our culture. Therefore, the initiative of Uzbekistan and the project the Cultural Legacy of Uzbekistan in the World Collections, the Congresses held by the World Society, which give us an opportunity to gather and discuss our common past, present and future, proved to be a very good idea. You can see that a huge work has been done over the years - 60 books-albums for 6 years! This is an amazing result. And if we are talking about the Renaissance, it should be not only within a single state, but throughout Central Asia, everything should be interconnected.

There is a lot of historical material on the cultural legacy of Uzbekistan in Kyrgyzstan, and we just need to get involved in this project so that the work of Kyrgyz scientists is reflected in new books-albums. We have everything for this - desire, materials, research results, and I am sure this will definitely enrich this project.
Today we have also a political momentum. Recently, the Presidents of the five Central Asian countries have met in Kyrgyzstan, where the three states signed a new friendship and cooperation agreement, and I think that after that, specific instructions will be given to our organizations and scientists to strengthen the unity of all the countries of Central Asia.

It should be noted that the Congress is attended by more than 250 world-famous scholars-Orientalists: Presidents of 5 international organizations, Heads of museums and libraries from 34 countries, Presidents of Academies of Sciences, Professors, Art Critics, analysts and representatives of national and international mass media. The World Society was founded by the project Cultural Legacy of Uzbekistan in the World Collections and received official registration in Paris in 2018. The general sponsor of the project is the oilfield services company Eriell Group.