Leading the life of a wandering dervish, he more than once visited Mecca, Damascus and Baghdad, where he had to live at mosques and dervish monasteries. E.g., once he had to live for some time in the famous Umayyad cathedral mosque. There he whiled away his days in prayers and debates with scholars and theologians, about which he wrote in his poems and stories. When creating an illustration for the Bustan, Behzad painted a well-known picture of a scene typical of that time – a wandering dervish pilgrim in a mosque.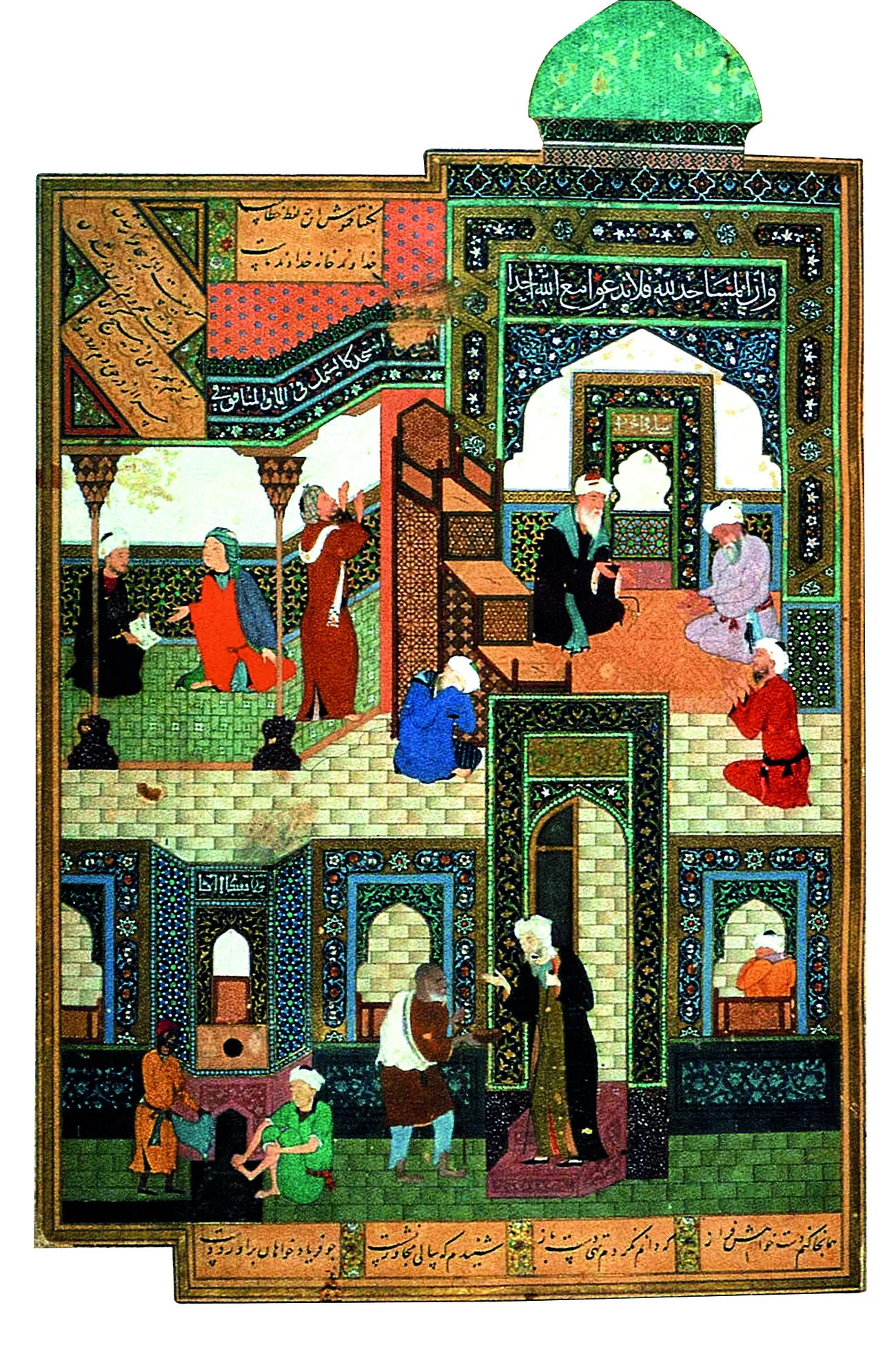 The illustration shows a figure wearing blue trousers and short clothes for begging dervishes kaval or dala, girded with a sash to which they usually tied a knife, sometimes a book in a case, and a container for collecting alms – kashkul. A folded prayer rug or cloak is diagonally tied on the chest – the obligatory attributes of a wandering dervish. His head is bared, his gray beard betrays his age and his legs are shod in soft felt boots. In one hand, he holds a staff to ward off dogs. The other he gives the doorkeeper a kaskul for alms. This miniature is kept in the General Organization of Egyptian Books.

You can learn more about the topic in the book-album "The legacy of Kamal ud-din Behzad in the World Collections" (L volume) in the series "Cultural Legacy of Uzbekistan in the World Collections".

The main sponsor of the project is the oilfield services company Eriell-Group.