An old plowman, whom he has once met, simply and clearly explains to him that it takes a lot of time and patience to achieve complete union with God. Kamal al-Din Behzad, one of the few artists of the Middle East in the Middle Ages, whose talent earned him great recognition among his contemporaries and in subsequent centuries, expresses this idea by creating genre scenes full of funny and realistic details.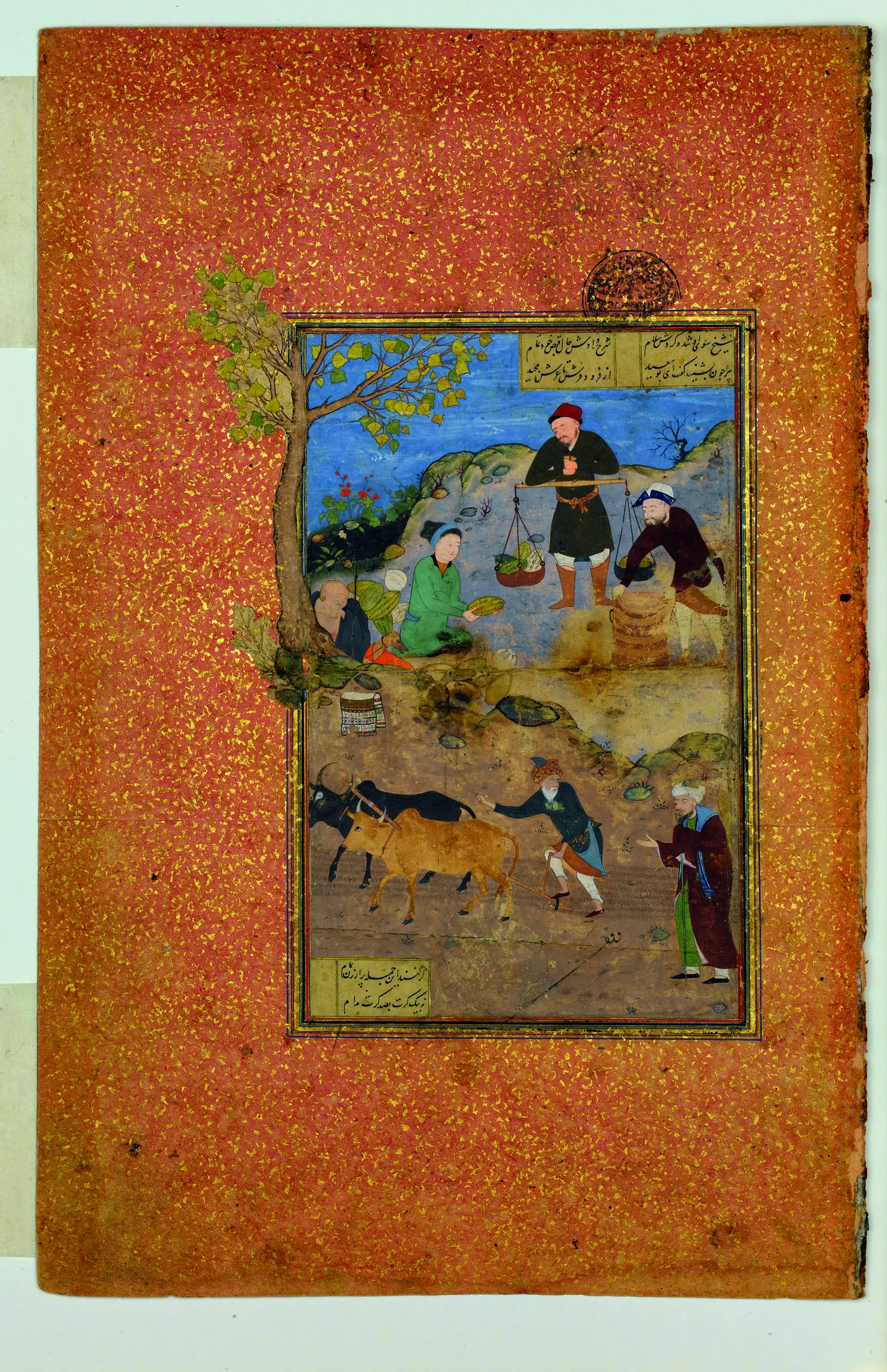 In the foreground, in the center, the main characters of the parable – the figures of a peasant and a sheikh – this is how Behzad emphasizes the importance of the words of the plowman. And the actions of the seller of melons and buyers clearly illustrate the idea of the need for constant work to achieve the goal.

You can learn more about the topic in the book-album "The legacy of Kamal ud-din Behzad in the World Collections" (L volume) in the series "Cultural Legacy of Uzbekistan in the World Collections".

The main sponsor of the project is the oilfield services company Eriell-Group.