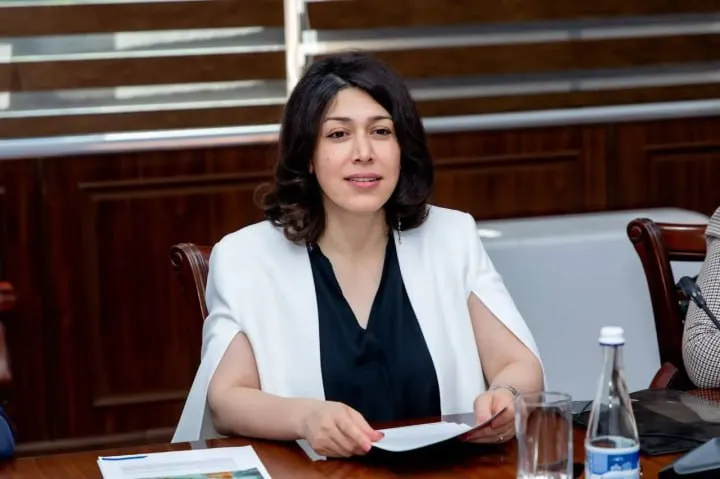 Excellencies,
Dear Mr. Abdukhalikov,
Dear colleagues, participants, Ladies and Gentlemen,

Allow me, on behalf of UNESCO, to extend a warm welcome to each one of you at the Seventh International Congress on "Cultural Heritage of Uzbekistan - The Foundation of a New Renaissance."

Uzbekistan's cultural heritage is the bedrock of its enduring development, a testament to its history, identity, and a source of immense pride. This heritage, emphasizes the need to preserve and pass it on to forthcoming generations.

Today's gathering is a testament to our shared commitment to safeguard the rich culture of Uzbekistan and Central Asia. The choice of Samarkand, this majestic city, as the venue for this event is symbolic. The historical significance, uniqueness, and universal appeal of Samarkand have enabled generations, to bring scholars together from across the world.

UNESCO greatly values Uzbekistan's ministry of culture as well as the agency for cultural heritage efforts to promote Uzbekistan's cultural heritage, facilitating access, raising awareness about this exceptional legacy, and ensuring its transmission to the generations to come.

I'd also like to convey my deep appreciation to the World Society for the Study, Preservation, and Popularization of the Cultural Heritage of Uzbekistan for their dedicated work in organizing this remarkable Congress.
Ladies and Gentlemen,

Uzbekistan boasts a long history and traditions, coupled with a rich tapestry of tangible and intangible heritage. Five cultural sites, two natural heritage sites, eleven Intangible Cultural Heritage elements, and one best practice of safeguarding intangible heritage are inscribed on UNESCO's Lists. These include Itchan Kala (Khiva), Samarkand, the Historic Centre of Bukhara, Lazgi, Katta Ashula, Navruz, Margilan Crafts Centre, and many other remarkable treasures.

Moreover, Uzbekistan possesses an extraordinary movable heritage and collections. In the last two decades, the role and perception of museums have evolved significantly. Museums are no longer seen merely as repositories of objects but as multifaceted institutions with a critical educational role.

Uzbekistan's museum community is currently undergoing a transformation. The sector is reorganizing itself through dissolution, consolidation, and the establishment of new museums. Today, the Uzbek museum community is dedicated to being a forward-looking player in the international museum community.

I would like to highlight the immense potential for promoting Uzbekistan's cultural heritage through museum collections, both within and beyond its borders. Museums serve as invaluable custodians of a nation's cultural treasures, preserving and showcasing its history, art, and traditions. By strategically collaborating with museums worldwide and making use of digital technologies, Uzbekistan can share its rich heritage with a global audience.
This partnership can include traveling exhibitions, including the great work which is being done by The Art and Culture Development foundation, and the digital archiving of artifacts and Monumental publications under the collections "Cultural Legacy of Uzbekistan" that Mr. Abdukhalikov is coordinating is enabling people around the world to explore and appreciate Uzbekistan's cultural legacy.

Such initiatives not only enrich our understanding of this unique heritage but also foster international cultural exchanges, fostering goodwill and mutual respect among nations. Through these efforts, Uzbekistan's cultural heritage can continue to be a source of inspiration and appreciation for generations to come, transcending borders and uniting cultures.

In closing, I extend my best wishes for a successful Congress filled with productive exchanges and outcomes. Thank you for your attention.

Katta rahmat!
Head of the UNESCO Representative Office in Uzbekistan Sarah Noshadi.